Well Site Geology (Mud Logging)
Well site geology is an essential aspect in the exploration for oil and gas. Raptor Consulting, Inc. can help you every step of the way!

Performance Analytics
Industry experienced operations engineers and geologists specializing in drilling optimization and performance.

Geosteering
Geosteering aids in determining the geologic structure of the formation. This information is important while drilling horizontal oil and gas wells to remain in the desired target zone.

Safety Training
Standardized safety and skills training to the oil and gas industry and an online technology platform

Areas We Serve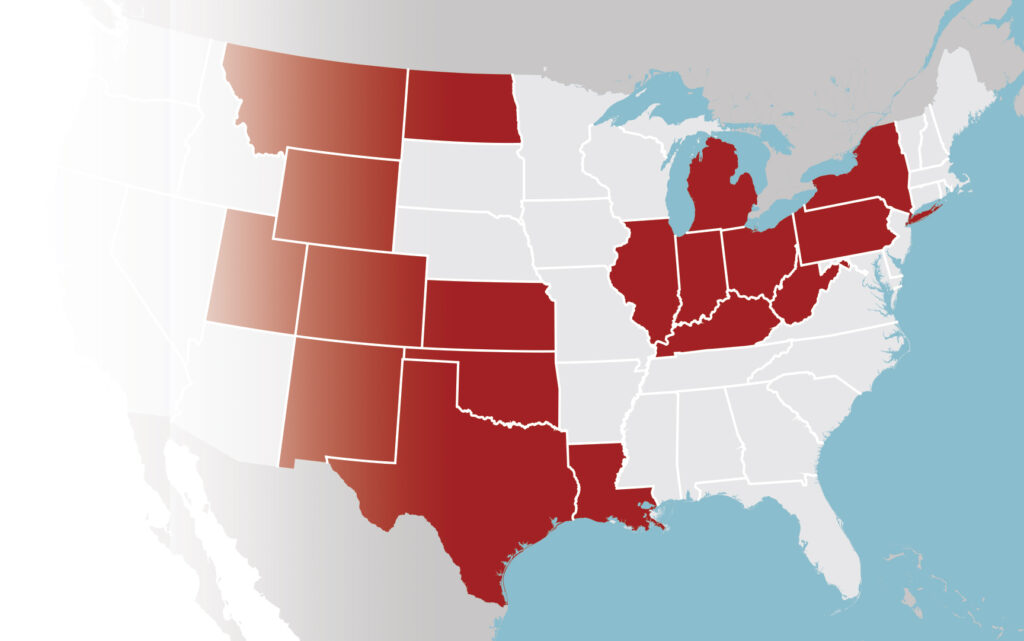 Professional, high-quality well site geology and geosteering
Our current focus has been supporting drilling operations in the Appalachian Basin drilling very structural complex horizontal wells throughout the Marcellus Shale and the Utica/Point Pleasant. Raptor Consulting has recently expanded operations to include Texas, Oklahoma, Louisiana, and Kansas. Raptor Consulting tailors to a wide-variety of services need, including but not limited to well site geology, onsite and remote geosteering, digital gas detection, and geologic well evaluations.
Contact the Raptor Consulting team to assist with your operations needs